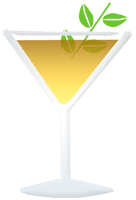 Forget the cheerleader–a good solid drink is what people need to save the planet! Manufacturers of alcoholic drinks such as 4 Copas Tequila and Anheuser-Busch are going organic, with the former taking pride in providing the world with the first organic tequila.
Unlike organically grown food however, organic liquors don't really mean that you're drinking something more healthful or better tasting. This simply means that the liquor you're drinking was produced in a more eco-friendly manner.
Read the rest of the article to find out more about these organic drinks. The holiday season isn't over yet, so you might want to check out one of these drinks to serve at your New Year's Eve celebration.