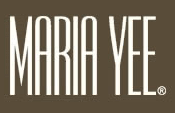 Best Buy's Magnolia Home Theater stores are now carrying eco-friendly media consoles courtesy of Maria Yee.
The consoles are made of environmentally friendly materials, including BambooTimbre, Yee's patent-pending, eco-friendly technique that flattens, layers and bonds bamboo culms in defined patterns. All Maria Yee products are hand crafted with a proprietary process rooted in stringent environmental practices and innovative techniques.
It would be nice if the Best Buy website had a more detailed announcement regarding this partnership, but other than that, we really think this is yet another encouraging step. Speaking of encouragement, Maria Yee's work is extraordinary, but it's her life story that truly inspires. Read more about her at MariaYee.com.